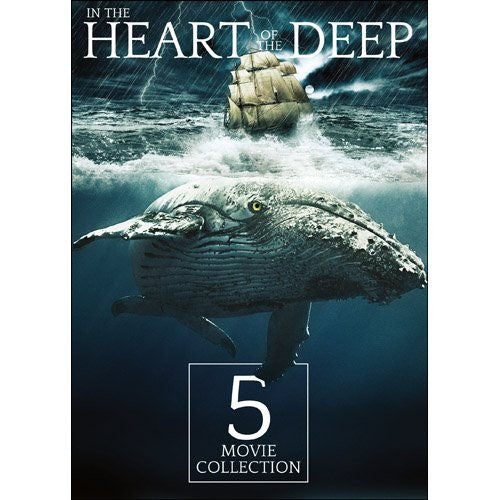 Echo Bridge Home Entertainment
In the Heart of the Deep DVD 5 Movie Collection -
---
Blood Tide
When an archeologist accidentally awakens an unknown species of sea creature that has been asleep for centuries, he learns there's only one way to stop it—by sacrificing an innocent virgin. Starring James Earl Jones.

Legend of Sea Wolf

Based on the novel by Jack London, The Legend of Sea Wolf chronicles a tyrannical sea captain (Chuck Connors) who torments his crew unmercifully.

Creature from the Haunted Sea

In this Roger Corman classic, a mobster (Antony Carbone) helps Cuban loyalists escape by boat, plotting to kill and rob them and blame their deaths on a mythical sea monster...until the beast actually comes to life.

2103: The Deadly Wake

In 2103, one corporation will do anything for world domination...even if that means sending an entire ship and its crew out into the ocean with deadly cargo. Now the captain must try to save the ship in order to stop a global catastrophe.

Adrift

When they pick up the survivors of a drifting boat, a couple is held hostage at sea and is forced to fight for their lives. Starring Kate Jackson, Kenneth Welsh, Bruce Greenwood and Kelly Rowan.
Condition: Brand New
Purchase Contains: Movie, Case & Artwork
Model: 096009348144
Packaging:
Return Policy: 30 Days
---
Share this Product
---
More from this collection