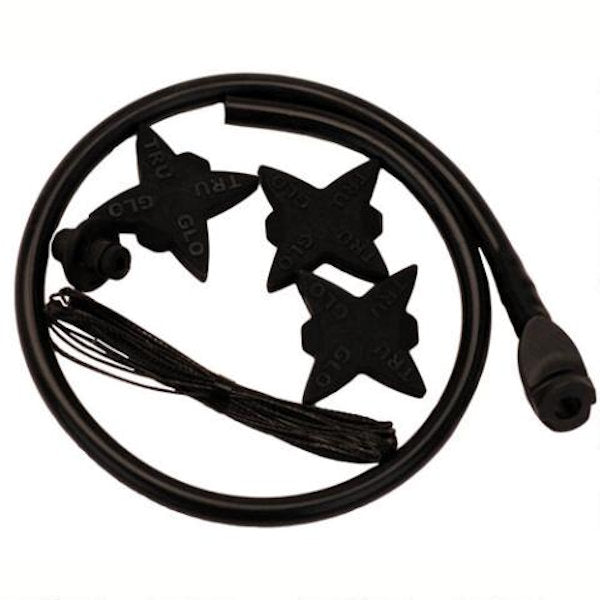 Truglo
TRUGLO TG601A Bow Accessory Kit in Black -
---
The Tru Glo Bow Accessory Kit contains the essentials to accompany your bow in the field. The accessory kit includes a slotted kisser button and a 3/16" Centra Peep Xtreme to help you get the perfect shot. Its TRU-BLOCK string silencers and high-tension BCY string serving keep the bow silent, as well as extending the life of the string. The bow kit also contains BCY D-Loop material to get your bow field-ready. Black.
Details:
Includes 5 popular accessories
36 inch High tension BCY String
5 In finished CBY D Loop
Ready to install Centra Peep Xtreme
Slotted Kisser Button
Condition: New
Purchase Contains: One Slotted Kisser Button, TRU-BLOCK String Silencer, 5" Finished BCY D-Loop Material, 36" High-Tension BCY String Serving and 3/16 Centra Peep Xtreme with Premium Silicone Tubing.
Model: TG601A
Packaging: Retail Packaging
Return Policy: 30 Days
---
Share this Product
---
More from this collection